The Pet House is a locally owned and operated pet shop,
dedicated to helping the Central Coast community with their pet Solutions and Essentials.
We are located
on the Central Coast of NSW.
You'll be rewarded with Quality Customer Service, Excellent Products and Cashback as part of the most exciting reward program on the Planet!
Our knowledgeable, trained staff are backed by excellent suppliers and manufacturers - all focused on enriching your pets life and developing the relationship between you and your pet family members.
The Pet House provides you with Solutions and Essentials.
What You Can Expect
We endeavour to stock the range of products that you are seeking for all types of pets.
Whether you have a dog, cat, fish, small animal, bird or reptile, we can provide advice regarding topics such as:
Fun and Games

Safe travelling and walking

Diet

Grooming

Cleaning

Parasite Protection and Treatment and

Can even test your Aquarium Water … at NO charge.
We are dedicated to providing your pets Solutions and Essentials.
All the above is available with support and offered by friendly staff who are passionate about your pet too.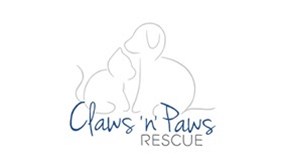 Rescue Pets Available in-store
474 Rescue Pets Rehomed to-date.
Feline's: Ongoing. Please call for availability.
Canine's:
Please email us for any canine enquiries you have in regards to helping our chosen rescue group placing a fur-child into your care. Use the contact us page.
Lyoness at The Pet House
The Pet House is a Proud Lyoness Loyalty Merchant, allowing consumers cashback on every purchase.
As a Official Lyoness Merchant, Lyoness members receive Cashback on ALL purchases made in store. You can join in-store to receive benefits immediately.
The Lyoness Cashback reward program is a Worldwide program in over 47 countries and with over 5 Million members. Your Lyoness card can give you benefits on all your shopping here in The Pet House, or down the road, or on the other side of the World.
If you are a Lyoness member, take advantage of our offer to seek out the products you need for your pets in order for you to receive Cashback. If we cannot obtain the exact product you seek, we will offer you the next best, or better.
* "This is NOT an official Lyoness website. The contents in this website represent the personal opinion of its creator/author and are not to be understood as official statements from Lyoness or reflection of Lyoness' position."
ASK US A QUESTION......